Consider the graphic in this post.  DMOs spend so much money promoting an area they sometimes overlook the importance of the in-destinations marketing experience. Understanding the power of getting people to the best places your destinations has to offer that will increase the likelihood of them falling in love with the area. The question is: Do you know your destination's touch points?  Check out this breakdown created by Destinations Florida that shows us the journey.
Source: It all starts with a Tourist
The ROI Of Destination Marketing
Take a look at this customer journey and think about the location your promote. This graphic does a nice job breaking down the 'why' by which we spend so much time and talent promoting a destination. Each new and returning visitor brings so much value to the local economy, that's it's return on investment pays off consistently. Especially for the job creators around the area.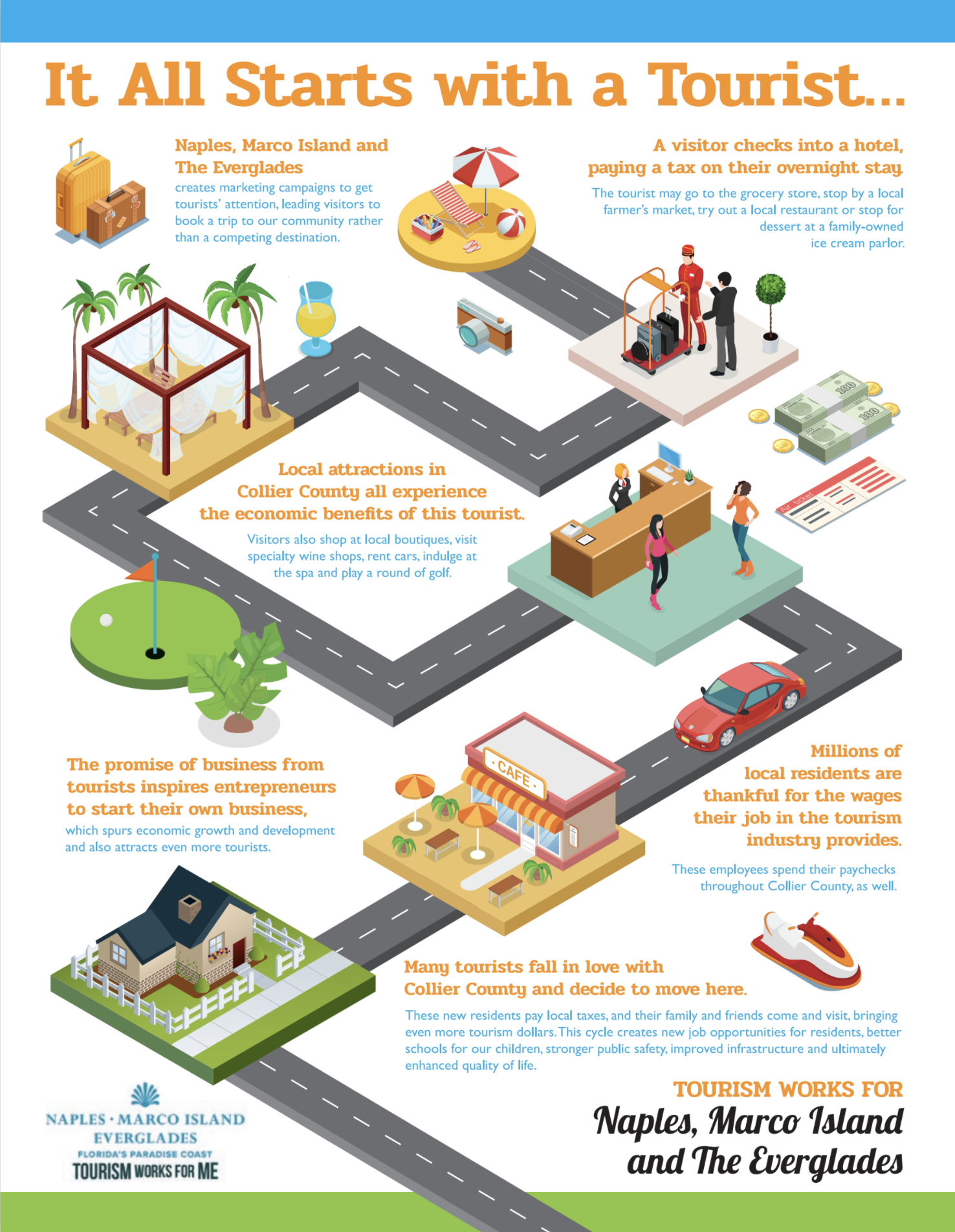 The Role of In-Destination Marketing
Consider each touchpoint on this map. What do they have in common?
They all play a role in building the local community.  A better guest experience creates a super fan of your area. This super fan tells everyone in their local community how great your area is, and thus more people become interested in visiting. This generates more buzz that could eventually turn into residential growth as these same people either consider moving to the location, and maintain it as a favorite place to visit. How do we get someone to that point? By making sure their experience is consistently great.
That's why investing money, time, and talent in creating a solid in-marketing destination experience is vital to this continued growth.
Imagine your Location with Touch Screen Kiosks
One often overlooked strategy is connecting your location with the very best information for your visitors. Visitors want a complete experience that can be taken with them on their mobile devices. That's one area with HootBoard can provide a great service to you. Are you interested in learning more? Schedule a free, no-obligation demonstration, and we can show you what many other locations are now finding out.