Time for a more engaging workplace
Transform the way you communicate with front line employees to make sure you reach everyone. Use technology to foster transparency, boost productivity and enable a two way dialogue.
Communications for the desk-less worker
Reaching employees who don't have a workstation, are always on the move or don't have a company email address present a number of challenges. At the same time, you need to cater to an increasingly younger workforce but be simple enough to use for any generation.
Industries
• Manufacturing
• Hospitality
• Healthcare
• Logistics
• Food
Multi-Level Communications
Enable C-Suite and upper management to communicate change and a consistent message with less dependency on line managers. At the same time, utilize HootBoard to deliver site or department level notices to make sure everyone is always on the same page.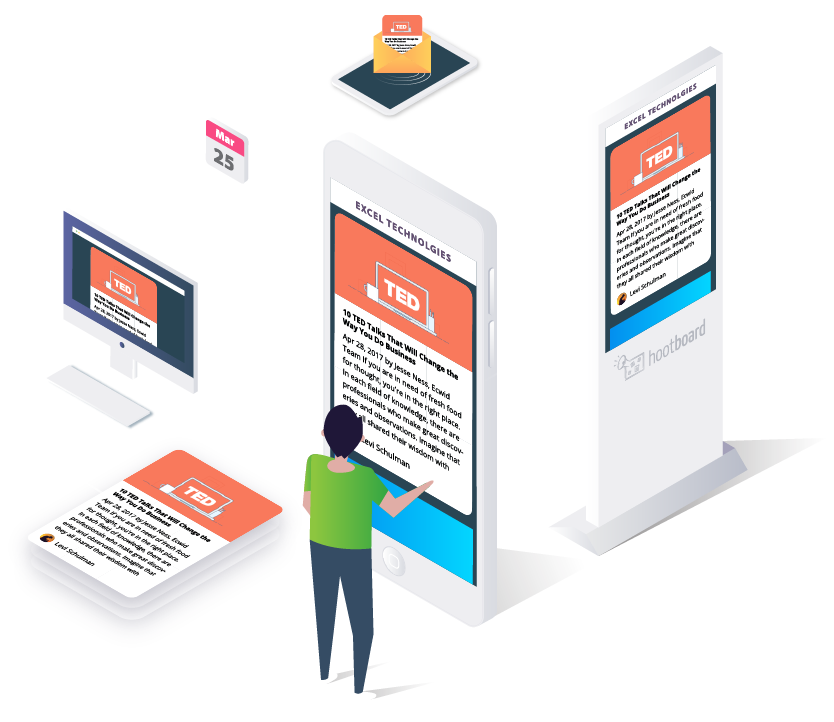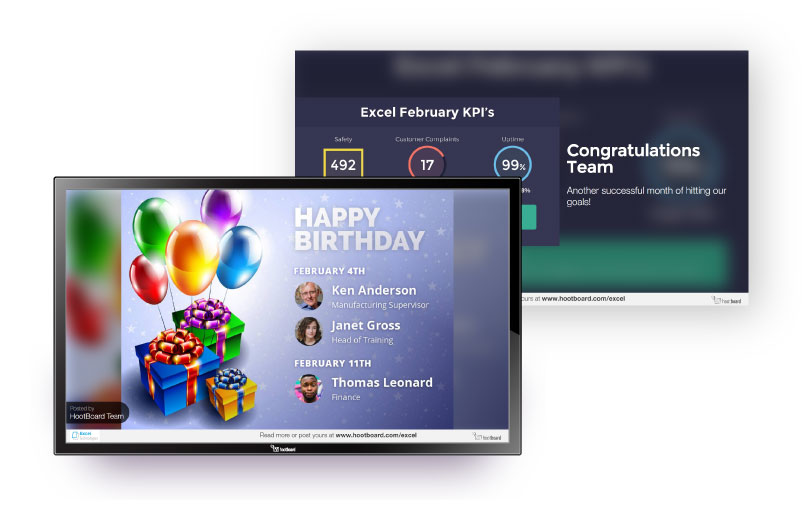 Build a Vibrant Culture with an Employee Information Kiosk
Celebrate successes, birthdays, anniversaries, new employees and more. Broadcast KPI's, values and new policies.
Give Employees a Voice
Empower employees to participate in surveys*, answer short questions, give feedback and share ideas so they feel like they are a part of your company's story.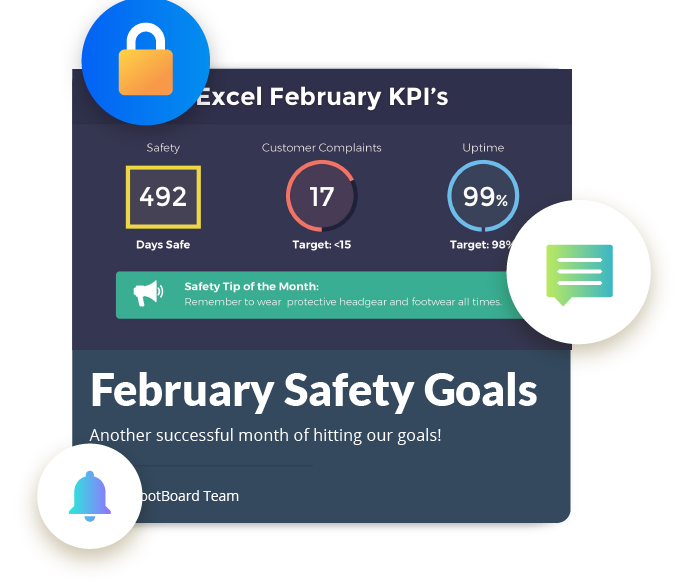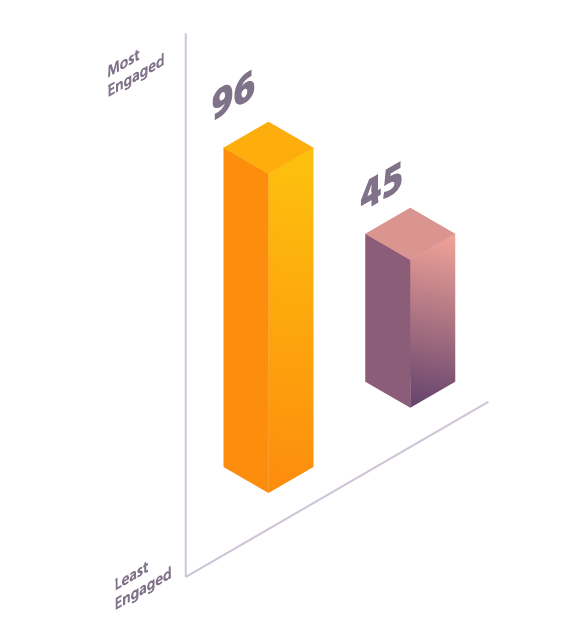 Measure for Insights
Use data to understand the effectiveness of various communications channels and dig deeper to see what content is most engaging.
Multiple Ways to use HootBoard
Here's some of the features departments and companies can utilize to keep employees in the loop.
Companies using HootBoard