Touch Screen Kiosk Software
HootBoard's touch screen kiosk software offers a comprehensive customer information experience for your interactive touch kiosk needs.
Cloud Based Software
Delivering state-of-the-art kiosk software that will meet your most challenging visitor information needs. We are committed to providing you with the support and features you need to accomplish your goals. Access your work from anywhere quickly.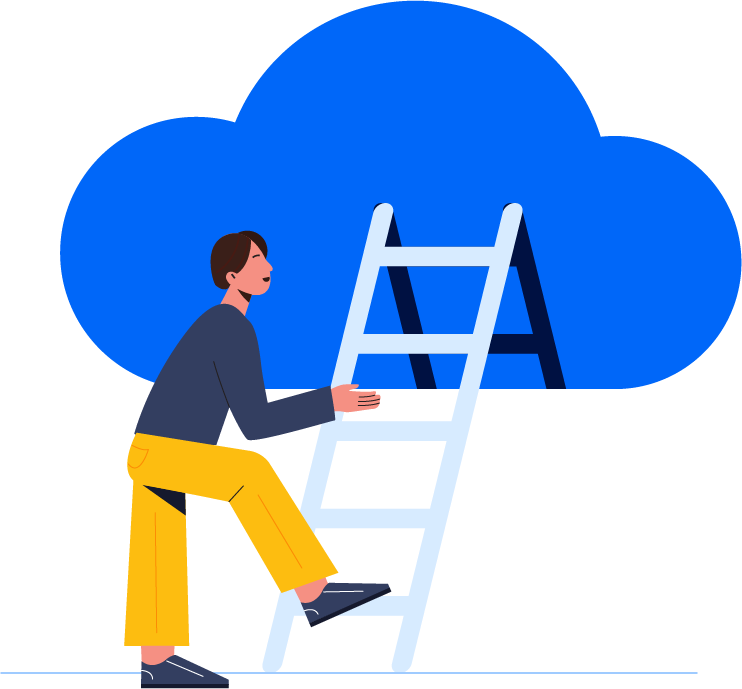 Cross Functional on Popular Operating Systems
Whether you are working on android devices, or iOS, you will have all the accessibility you need to accomplish what you need from the user interface. With our truly cross platform software, you'll love our software solution that works everywhere on every type of mobile device.
Software that Secures
We are committed to providing a safe and secure experience for your software needs. Whether it's real-time, service kiosks, or restricting access, we want you to focus more about meeting deadlines and accomplishing your tasks, and worry less about security issues. We offer up-to-date best practice customer service for the security needs of your kiosk terminals.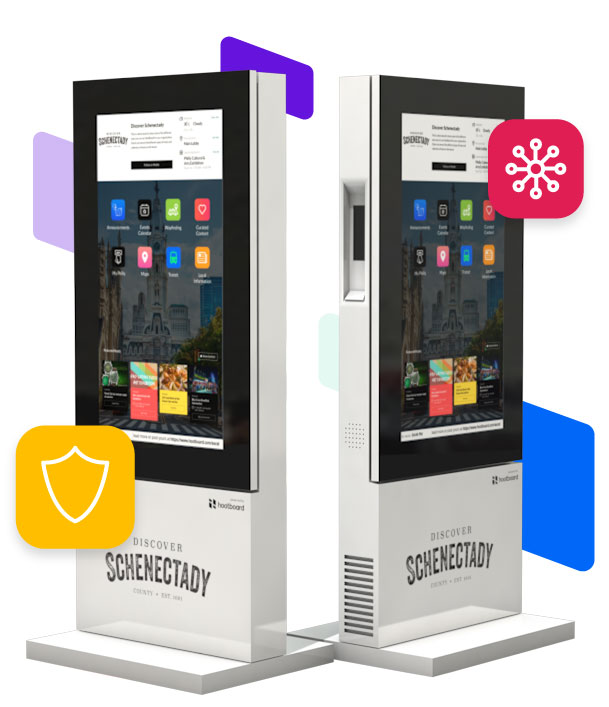 Easy-to-Use Content Management System
The most popular frequently asked question about any new CMS software is "How easy is it to use?" Our content management software is very easy to use! If you can post content on any popular social media platform (facebook, twitter, etc), then you can post on our platform.
Quality Customer Services
When you partner with us, you can expect a high quality customer service experience that will deliver in a timely manner. We understand that you need a team that can answer your questions and help with your needs in a quick and efficient manner. You'll love our commitment to you and our commitment to delivering a world class customer service experience.
Easy to Install
Enjoy a great set up experience with our easy to use implementation. Our kiosk management software will deploy quickly and easily. You'll love the seamless digital signage integrations, and will enjoy a reliable software system that delivers a consistently.
Contact Us Today
Are you ready to learn more about our software that can help with your interactive kiosk needs? Then contact us today! We can schedule a time to talk and learn more about how we can help you. Fill out this form and we'll be in touch soon.
Frequently Asked Questions
What Operating System does HootBoard Software Use?
Our Linux based OS that is designed with stability in mind. HootBoard kiosks are not just a browser running on top of Windows held together by a locking software. All components are built within Linux and are inseparable from the core OS.
What is the Software Experience Like?
HootBoard has a social media like posting process making it easy for anyone to be able to create posts with images, pdfs, videos, with 1,000+ integrations. Access can be assigned to multiple team members and partners across the destination and an approval process can be enabled if needed. Content can be scheduled ahead of time, set to expire on certain dates, and can be recurring.
Benefits: Easy content updates allow more time to be spent engaging visitors and less time
posting content. Content never gets stale and kiosks are an amplification of content that you already produce, extending the read of your messaging.
Does HootBoard Provide Training?
Yes! HootBoard provides businesses with enough training in the form of videos, webinars & a local HootBoard based community so that businesses can learn about the best ways to use HootBoard on their own time. Additionally, HootBoard reps are available via. Zoom to address any specific question if needed.
Can I Read Reviews About HootBoard?
 Yes! We proudly have a 4.8 out of 5 stars on Capterra. Feel free to read them to get an idea of what you can expect.