HootBoard has compiled a list of some great trails across the USA. We know there are many trails out there, so feel free to share your favorite trails with us.  We love looking through these not only because they're fun, but they also show the different types of partners and stakeholders out there who made these trails happen. Do you know anyone in your area that might want to engage in this type of experience for visitors? Perhaps you'll get inspired to create a trail for your area.
#1 – The Taco Trail, Concord CA –
In wine country, how does one differentiate themselves from what a destination is well-known for? Allow us to introduce to you the The Taco Trail in Concord California combines amazing scenery with a delicious journey.  We even had a chance to sit down with Elaine Schroth and talk about the process of creating a unique experience.
#2 – The Ale Trail, Schenectady NY
Are you in upstate New York and looking for a fun way to engage with the local breweries? Then you need to check out The Ale Trail in Schenectady.  They really went above and beyond to create an experience that is well organized, vetted well, and enables the use of your mobile device to make sure you are always on the right track. This fall in Schenectady will make for the perfect backdrop in this experience. Once the trail is complete, you can "Earn a FREE Schenectady Ale Trail T-Shirt by completing the whole trail! (While supplies last.)" We also had a great interview with Todd Garofano from Discover Schenectady. You can learn more about this trail and the ROI of destination marketing in this interview.  
#3 – The Johnny Cash Trail, Folsom CA
If you love country music then the Johnny Cash trail is definitely and experience to check out.  As the website says "The Johnny Cash Trail is a cycling and multi-use trail in the City of Folsom. When complete, the trail will connect the historic Sutter Street district to Folsom Lake and the larger American River Bike trail. The Johnny Cash Trail will also feature several pieces of artwork dedicated to Johnny Cash." It stretches across some of the most beautiful spaces in the United States. We love how the trail engages the cycling community, and creates a gamification experience that challenges cyclist enthusiasts.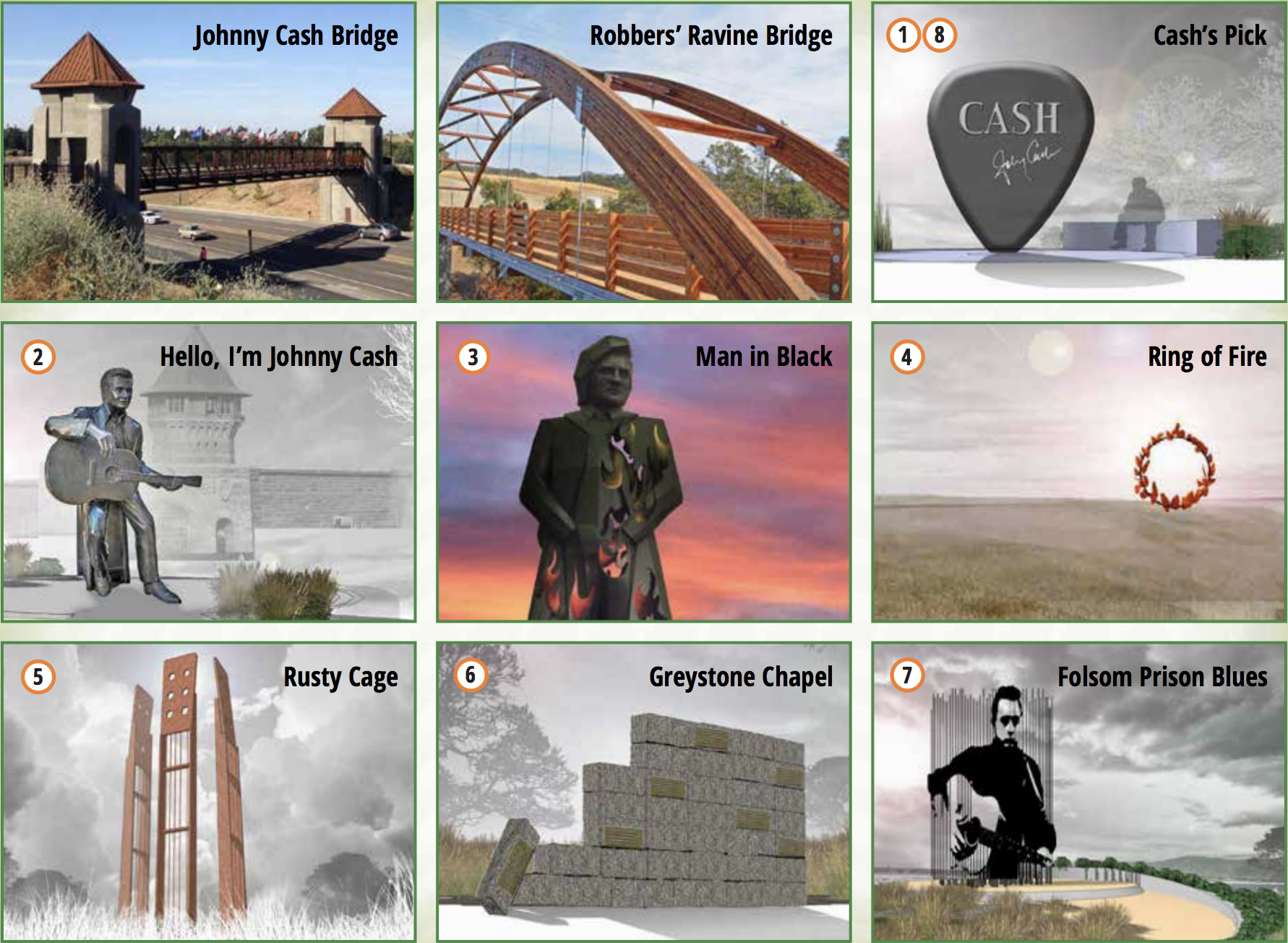 Conclusion
These are just a few trails we like to refer to when bringing out the fun along with what's unique about a destination. If you destination hasn't yet put together a fun trial for visitors to follow, we highly recommend you look into that. Connecting the destination together and collaborating with the partners can only enhance the relationships with the stakeholders, as well as bring a memorable experience with visitors. If you do decide to put together a trail contact us! We would love to hear about your idea and we can also inform you how our digital touch screen kiosk experience can seamlessly connect visitors to the locations. Schedule a FREE demo today.