A City Full of Discovery!
Where?
Odessa is a vibrant, energetic, and dynamic city in West Texas that boasts fresh air, awe-inspiring sunsets, and the friendliest people you'll ever meet!
Why HootBoard?
With so many major conferences taking place at the Marriott Hotel and Conference Center, Discover Odessa wanted to provide vital information to all of the guests staying in town.
Meet Your Visitors Where They're At
As part of an engagement strategy, Discover Odessa has placed a touch-screen interactive kiosk at the main entrance of the conference center floor. With 24/7 visitor information, this HootBoard-powered kiosk provides valuable information at one of the busiest locations in town.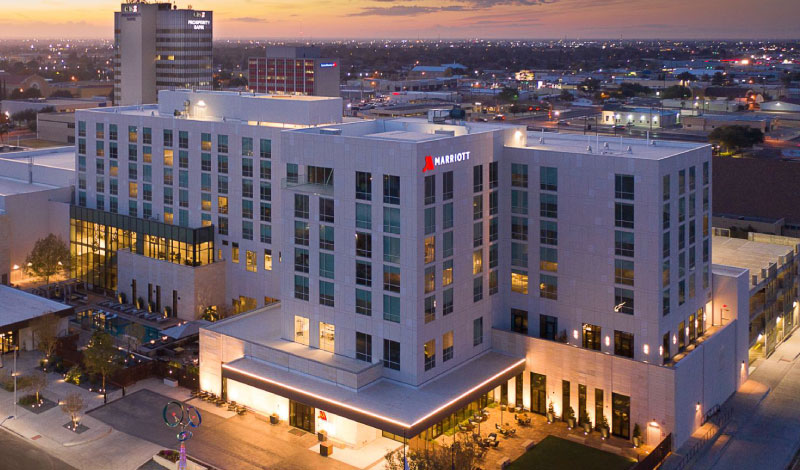 Conferences where the kiosk has been front and center:
Winter TACVB (Texas Assoc. of Conventi

on & Visitor Bureaus)

Elevation on Tour – Dance Tournament

Texas Municipal Courts Education Center

West Texas Justice of the Peace & Constables

TX Society of Prof

essional Surveyors Conference
By placing the informational kiosk directly where attendees congregate most, Discover Odessa is not only able to better engage their target audience and gather valuable visitor data, but create custom welcome signs for each individual conference.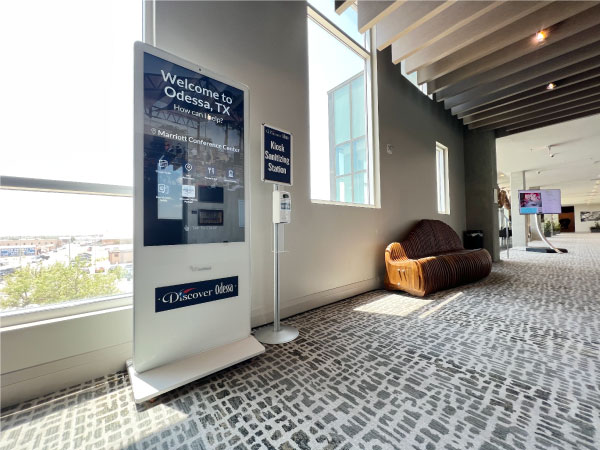 What does Discover Odessa use HootBoard for the most? 
"We use it to promote the top things to do, the best places to eat, and to provide accommodations for all of our visitors coming to town."

What do you like most about the HootBoard platform?
"I'm able to view the engagement metrics on the back end.  It's always great to provide visitors with the information they need, but it's even better to know they are accessing it and actually using it."

What do your visitors think of the kiosk? 
"They love it and are always engaging with it at the conferences. During one of those, an attendee asked me specifically for more information about our kiosk because he liked the presentation so much."

Any other comments you'd like to share? 
"I love that we are able to add a custom welcome sign to any groups attending conventions. It makes it more personable.  Also being able to add pictures and links of all the things happening around our city. This makes it easier for them to purchase tickets or go directly to the website for more information."
Conventions Taking Over Your Town?
With HootBoard's 360-degree visitor information platform, not only can you reach attendees before their trip, but provide them with on-the-spot access to all of your city's offerings, just like Discover Odessa. Have a hotel or conference center in mind that could use a digital kiosk? Sign up for an online demo and learn how HootBoard can help your destination.                                                                                                                                                                                                                                                                                                                 

Have a client that could use a HootBoard-powered kiosk? Check out our partner referral program here.