Introducing the

HootBoard Digital Signage Player for Amazon Fire TV
With HootBoard Digital Signage Player App for Amazon Fire TV, you can display customized content on multiple Fire TV-enabled devices at once. It pulls content from your HootBoard Digital Signage system and allows remote management of the content, making it easy to make changes or update content quickly. You'll be able to get your message out there faster than you can even say, "Hoot-hooray!"
Who can use it? Practically everyone! You can create HootBoard-powered campuses and premises with Fire TV-enabled devices for your residential communities, commercial properties, university departments, workplaces, and offices. Share announcements, news, events, classifieds, jobs, and more.
Our simple post-once philosophy makes all your content on HootBoard accessible across all platforms: HootBoard- Web, App, Interactive Kiosk, and Automated Newsletters because we know that the most hoot-worthy content deserves to be seen by everyone!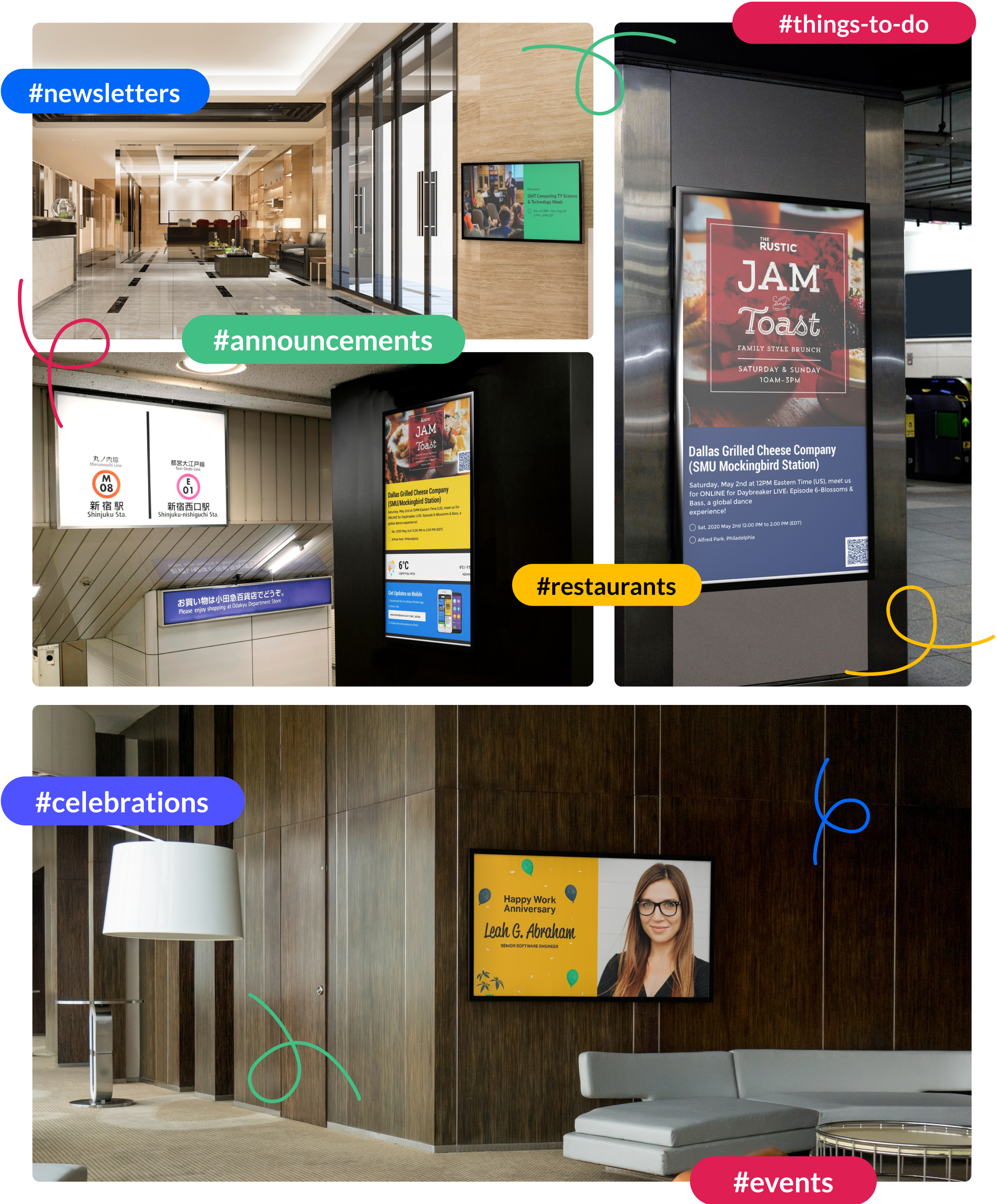 You can now download the HootBoard Digital Signage Player App from your FireTV app store and set it up to display customized content by following these simple steps below.