With the HootBoard File App, your files can now be apps on HootBoard.
We at HootBoard are back to introduce you to our newest update. With the HootBoard File App type, you can now create apps for your PDF, Document, Excel worksheet, and PowerPoint files.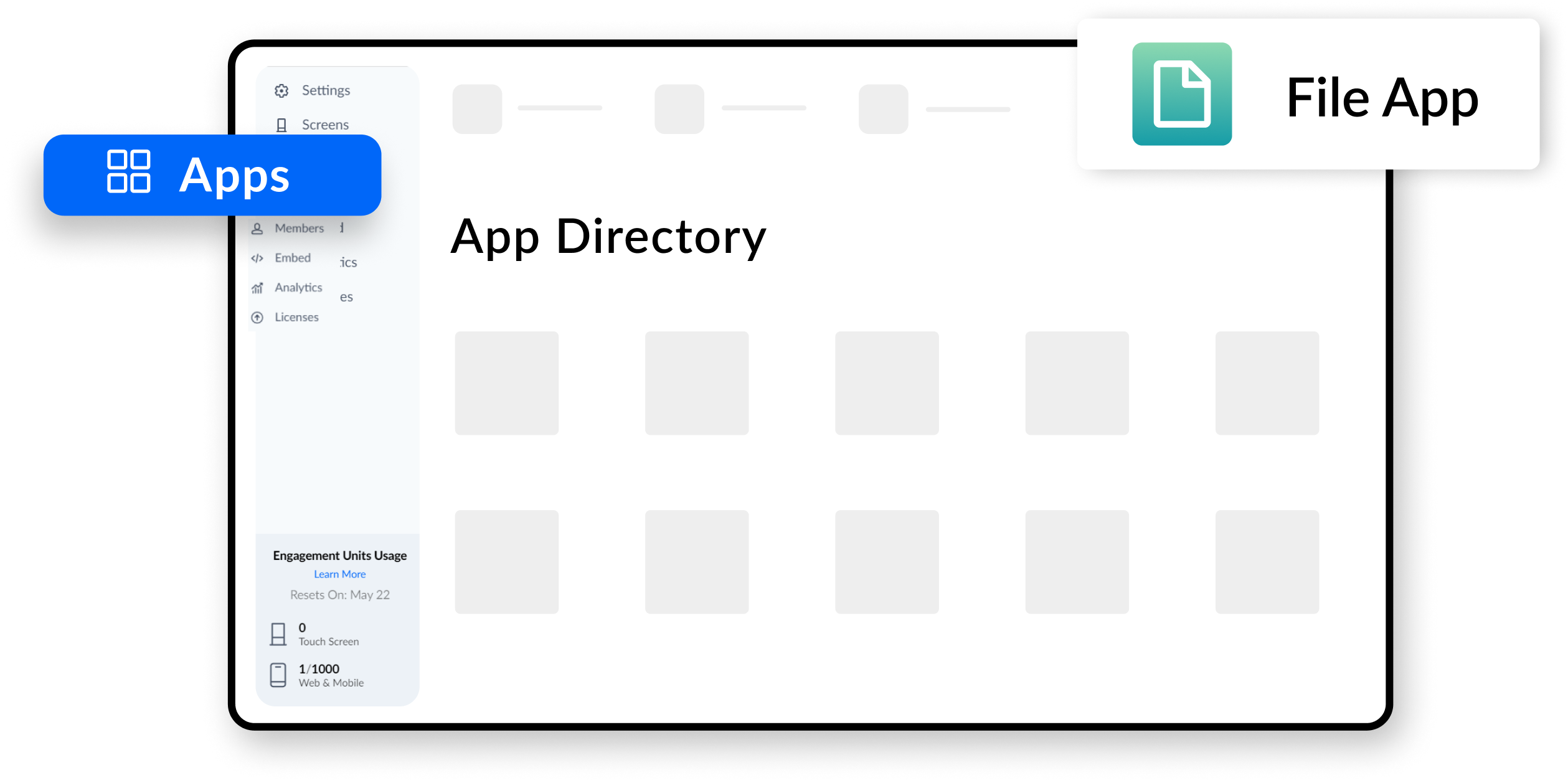 Where can you find it?
You can find the HootBoard File App in the apps section.
Go to: Apps >> App Directory >> File App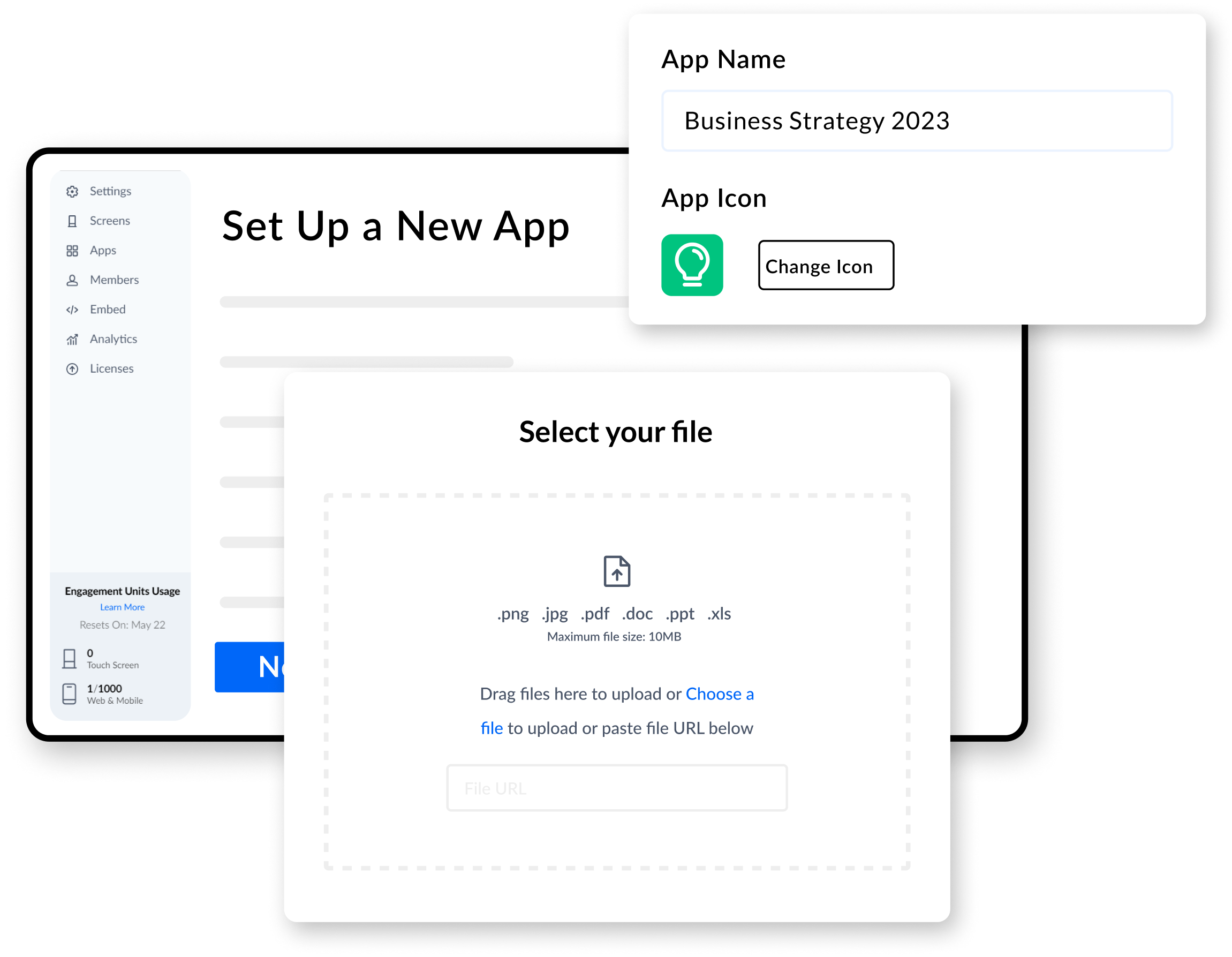 Easy File Upload
To create an app for your file:
All you need to do is give the file app a name and an icon based on the content in the file.
Click on next, and drop or choose or paste the URL of the file.
The file is now uploaded successfully!

Allowed file types
You can create an app for various types of files. You can drop these files or provide a link to these files. These different types of files include PDFs (.pdf), Word documents (.doc), Excel Worksheets (.xls), Image files (.jpg .png), and PowerPoints (.ppt).
Check out this feature and create these files apps and showcase them on your HootBoard.
If you need further assistance, you can reach out to us at support@hootboard.com. We will be happy to help. 🙂