Information kiosk for a school campus
Have your student communications rise above the campus noise by engaging students in an interactive way they cannot miss.
Self Serve Campus Information
No more relying only on email and social media to catch student's attention. Use an easy to update, cloud based kiosk to allow students to pull up information anytime they want.
Places to use
• Departments, Colleges, Schools
• Student Centers
• Career Centers
• Lobbies
High Engagement Digital Bulletin Board
Events, jobs, student club announcements, deadlines, residential hall announcements and more. No student feels disconnected on a HootBoard campus.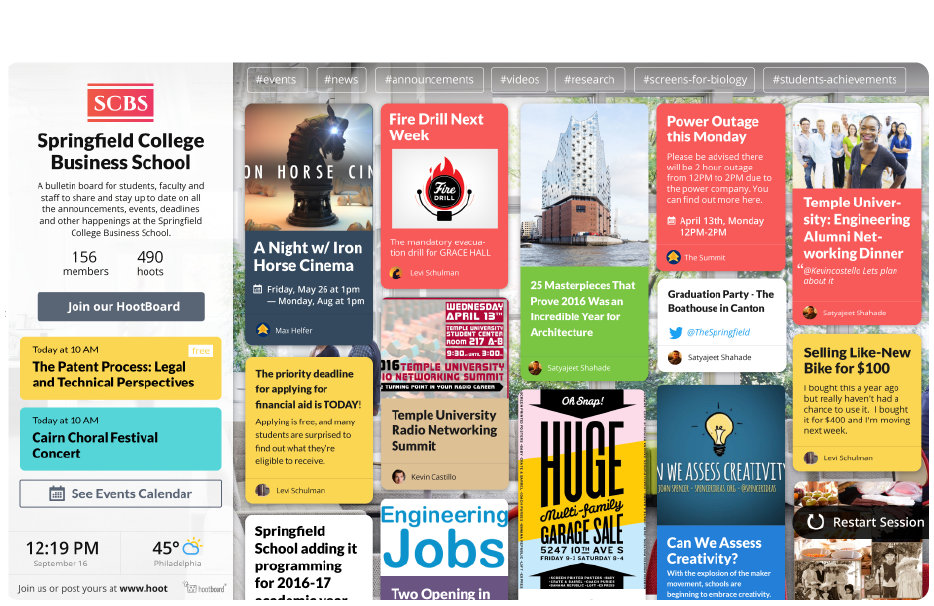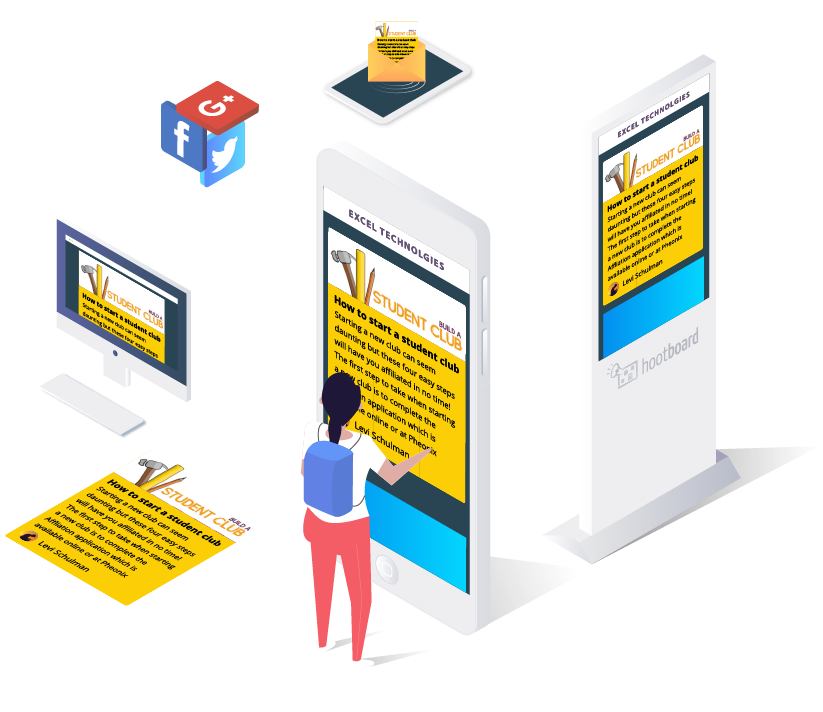 Universal Availability
Make your communications available where your students want it – your website, mobile apps, TV screens, touch bulletin boards and newsletters.
Simplicity
Your staff and student leaders simply post once. All your communications channels are seamlessly updated. Just like magic!
Automated
Integrate with your university systems or social feeds to automatically send content to your HootBoard.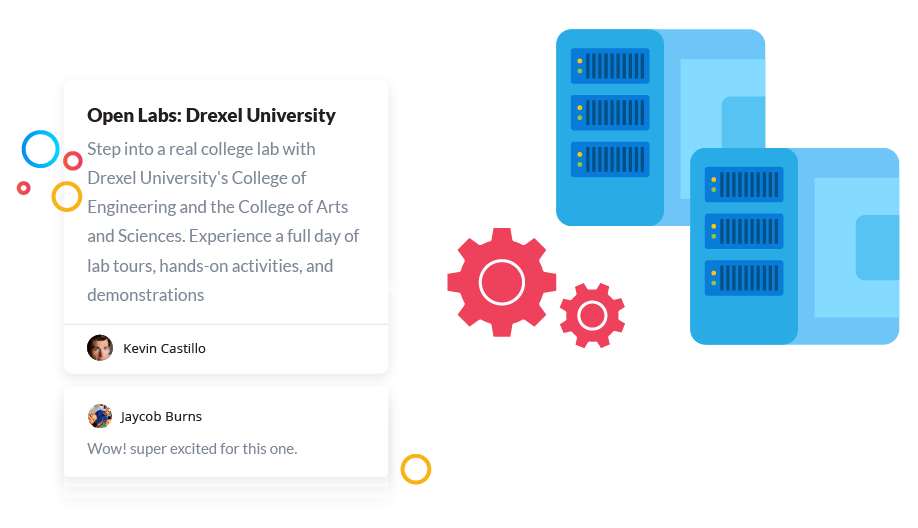 Multiple Ways to use HootBoard
Here's some of the features departments and companies can utilize to keep employees in the loop.
Companies using HootBoard