One Communications Platform for Campus Wide Engagement
One part student bulletin board, one part information hub, one part campus calendar, and 97 Parts Amazing.
Introducing HootBoard, the one communications platform your school will ever need. Join now to start using HootBoard for free.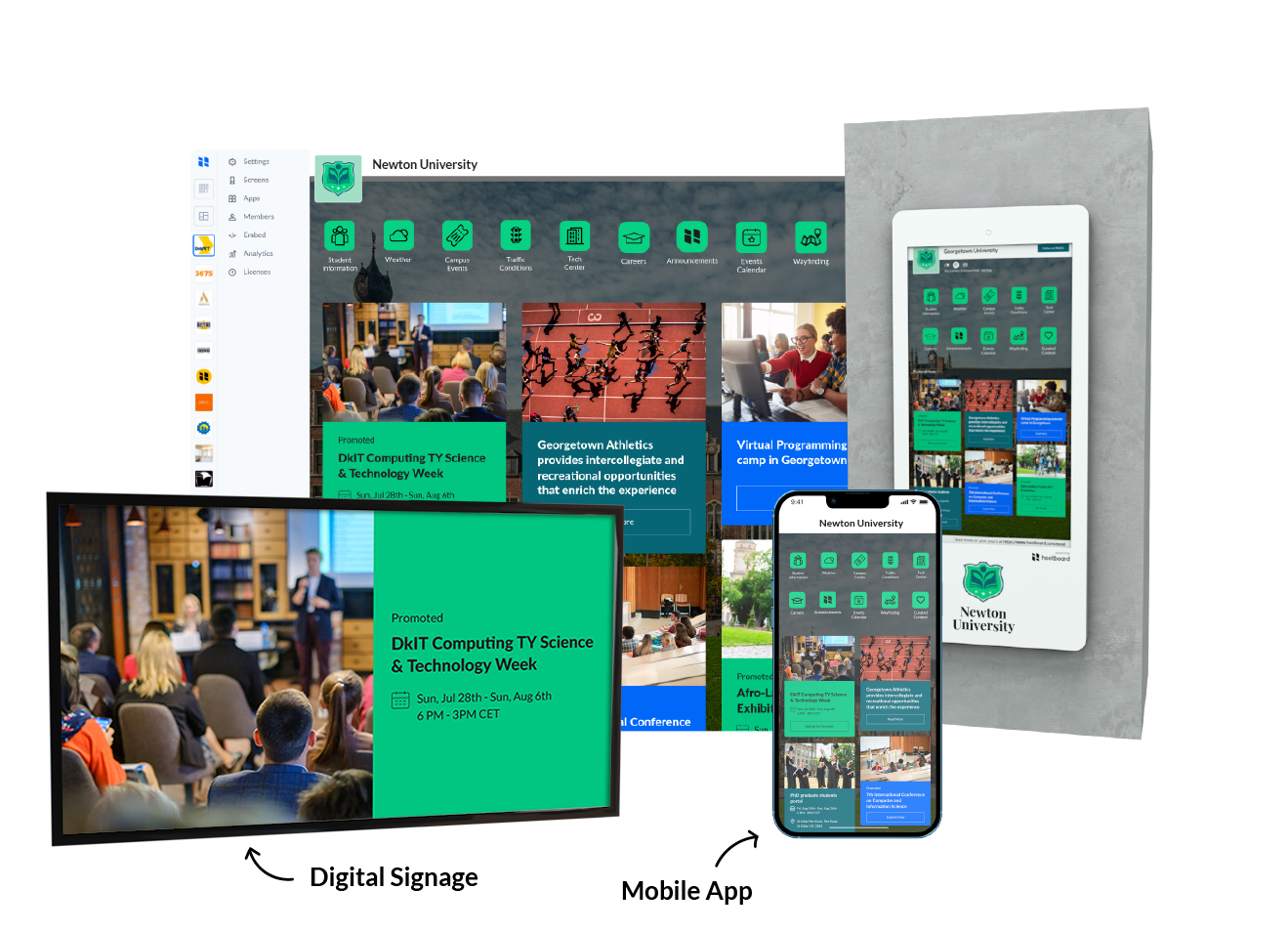 360 Degree Communications Made Dead Simple
The key to good student communications is simplicity & coverage across all channels. With a simple post-once philosophy, your communications on HootBoard are accessible across all your communications channels.
We mean it.
HootBoard Mobile
Communications for your students, faculty and parents on the go. Complimentary mobile app is a live copy of your HootBoard. Your remote students don't miss a beat.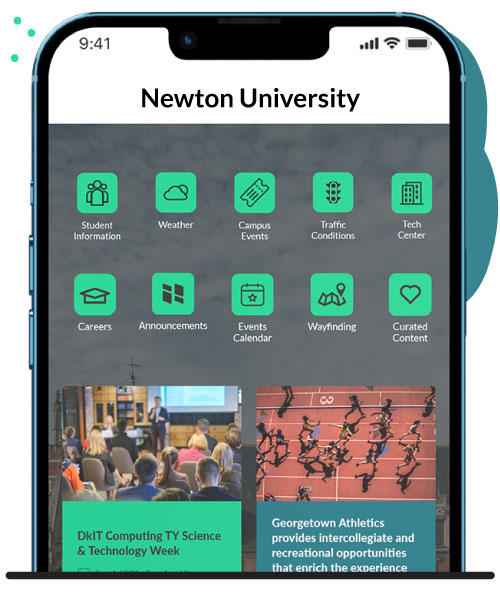 HootBoard Web
HootBoard web provides a beautiful digital bulletin board function for all your communications and provides a simple intuitive way to manage all of it.
HootBoard Embed
HootBoard views such as calendar, content collections can be added to any intranet site for topic specific consumption.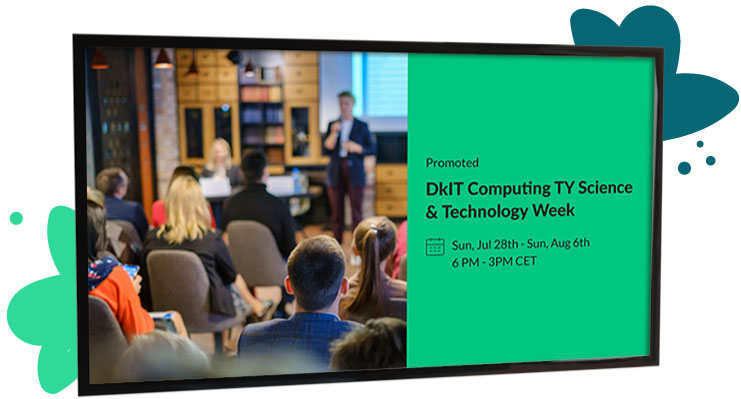 HootBoard Digital Signage
Your campus-wide signage will be powered by the same content as your HootBoard. No need to fiddle with another content management system. All you need is a TV enabled by either Amazon Fire TV or a Chrome Box.
HootBoard Interactive Kiosks
Interactive engagement for students and faculty on-premises. Power your student centers, dorms, and classroom lobbies with top-rated communication for both your on-campus and remote students.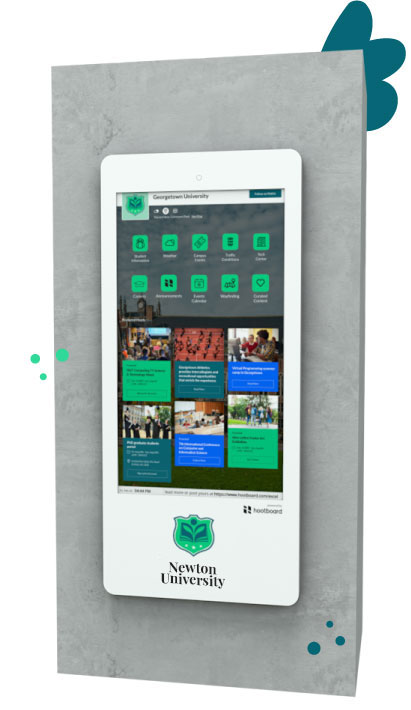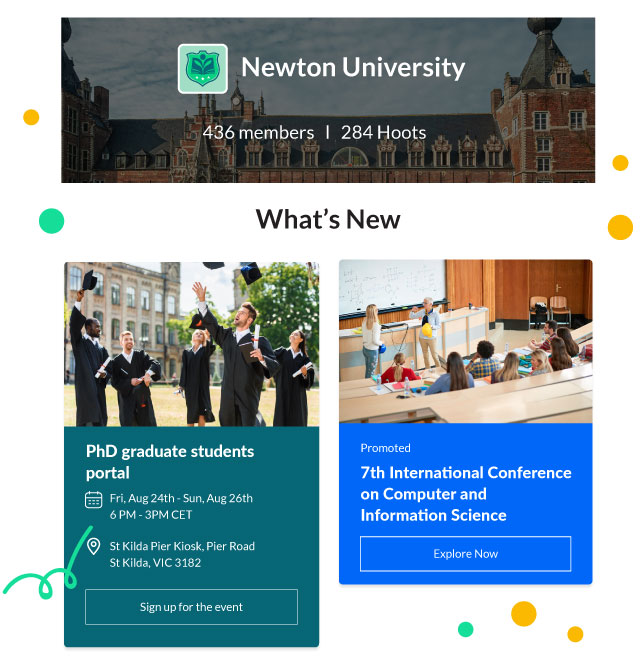 HootBoard Newsletters
Beautiful automated newsletters created from weekly content posted to HootBoard. Save yourself from building the dreaded newsletter. It's already done for you 🙂
Flexibility to Meet Your Unique Needs
Your organization is one of a kind & your communication needs are unlike any other. HootBoard's simplicity and multi-channel approach means you can create a communications solution tailored to your educational audience.
Here are a few examples.

Student Information
No more relying only on email and social media to catch student's attention. Use an easy to update, cloud based platform  to allow students to pull up information anytime they want, wherever they are.
Faculty and Staff
Professors and university officials across campus provide essential information on classes, events, jobs, student club announcements, deadlines, residential hall announcements and more.
Parents
Through HootBoard's cloud based platform, distant parents can stay attuned to everything that's happening on campus, in real time.
Local Community & Visitors
Local residents, alumni, and city wide involvement is encouraged to create a more connected campus community.
Most Loved Features on HootBoard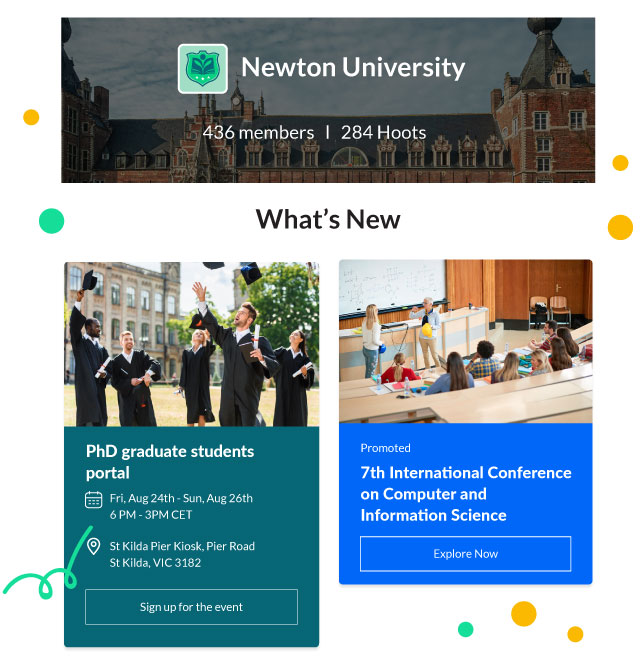 Beautiful Newsletters
Your students love a nice formed newsletter. But that doesn't mean you have to be stuck with creating one. All relevant content posted to your HootBoard will be automatically sent out in a weekly newsletter.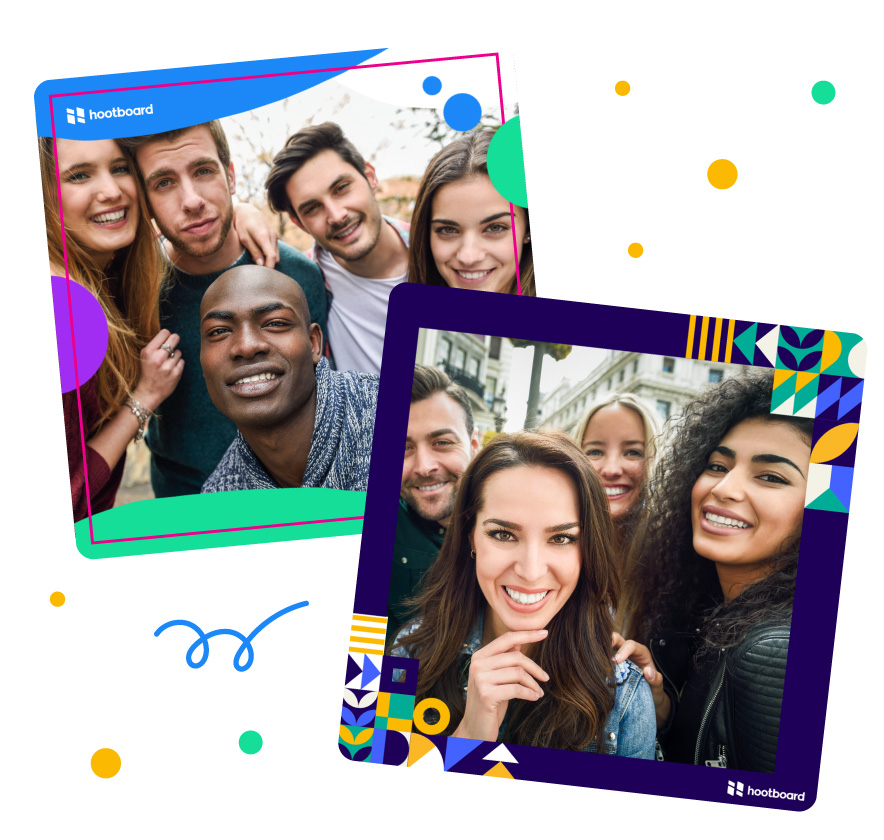 Kiosk Photobooth App
People love photos. And they love it even more when it's a keepsake. Whether your students are celebrating a big sporting event,  meeting new friends in the dorms, or looking for a new picture to post to social media. There's always a reason to visit the Photobooth.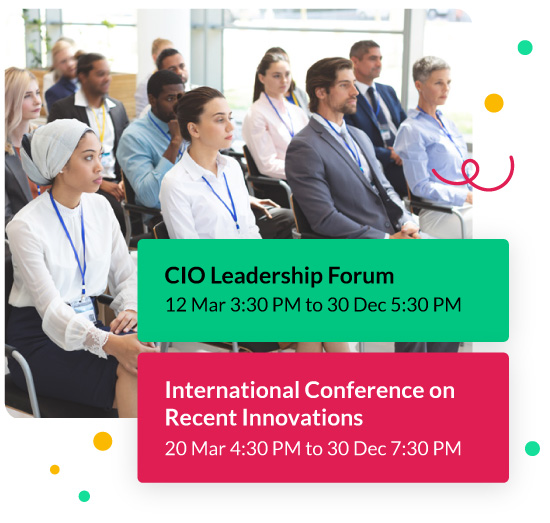 Events Calendar
Getting a quick glance of what's happening on campus means staying in the know. These calendars are one of the oldest tools for student engagement and continue to be a necessity for any school or university.
Collection Apps
#Collections On HootBoard organize content. Collection apps allow administrators to setup apps that pull content from a specific collection. It's a dead simple way to organize content that both administrators & users love.